Transportation in Costa Rica is not the only concern for travelers, finding places to stay in Costa Rica is even harder. Many circumstances are involved like availability, preferences, location and obviously, prices.
That's why we decided to help as a local guide by providing you a list of the best hostels in Santa Teresa based on our experience as a local business and TripAdvisor reviews. Hostel services in Santa Teresa are very popular among surfers (View our "Surfer Friendly Mini Buses" post), backpackers or even families due to the variety available.
Just to be on the same page, we are not providing a top 6 of best hostels in town, this is only a random list in order to make things easier for travelers so they can have a small idea of where to start.
Check out this places to stay in Santa Teresa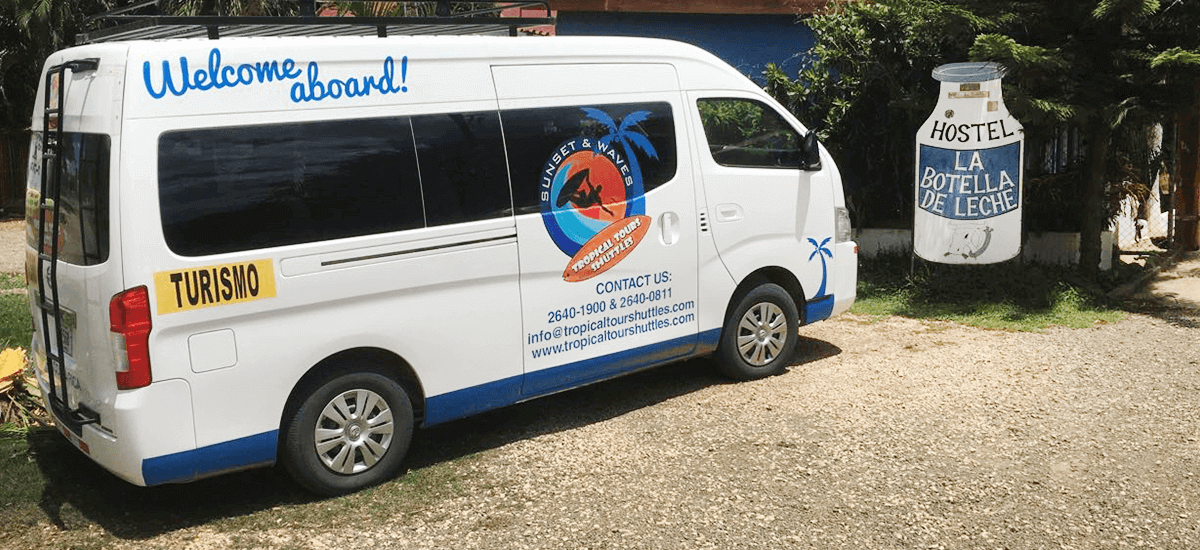 Shuttle bus at "La Bottella de Leche Hostel" in Tamarindo Costa Rica
Door to door transportation from all Hostels to other towns
Tropical Tours Shuttles offers daily shared shuttles from all this list of hostels and many other hotels. We leave Santa Teresa every day in our minibuses heading to Tamarindo, Samara, Nosara, Liberia Airport and more. For more information go to our home page and view our complete list of destinations and departures.
Feel free to suggest any changes to this post and if you think this is useful please feel free to share it.